Re: What about the nuts???
---
[ Follow Ups ] [ Post Followup ] [ SoloSuck.com Bulletin Board ] [ FAQ ]
---
Posted by Al Eingang (68.162.103.75) on November 02, 2004 at 21:25:06:
In Reply to: What about the nuts??? posted by Sven W on November 02, 2004 at 12:10:17: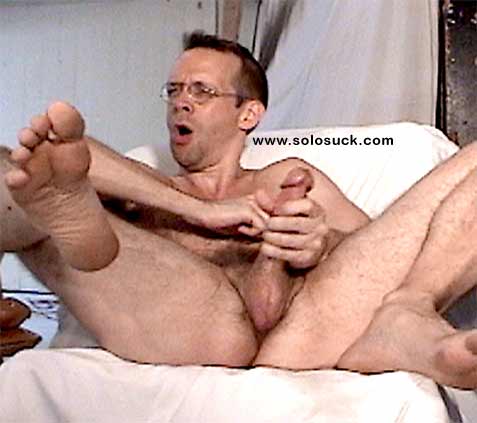 Hy Sven,
I do a little bit of ball stuffing in "One Man Show" and a good deal of it in "Solosexual". It's one of those things that really hurts and yet... I still get off on it. I've also ball-fucked a couple of other guys; if his ass is relaxed enough it doesn't hurt at all; it feels great!
AL
:: Has anyone successfully inserted their testicles into anyone or themselves??? I have had a partner get his nuts inside my ass and I have actually seen a website with quite a few photos of guys auto inserting their balls into their asses. Gay or not, I don't care, and I hope you all don't either, so what if you do!! My question is this:
: 1. What is this action called when done by yourself?
: 2. What is it called when you do this do someone else?
: 3. Does anyone know of a webpage that has photos?
: Unfortunately, I failed to save the site that I stumbled accross and cannot find it in my "history".
: I think this is really hot, I don't care if it is performed solo or with a partner. If anyone can give me more insight on this then please send me an email or post a message. The website I found the pictures on called it by a certain name, if anyone knows what else to call it besides "Nutt Fucking" or Ball Stuffing" then leave your input as well!!



---
---